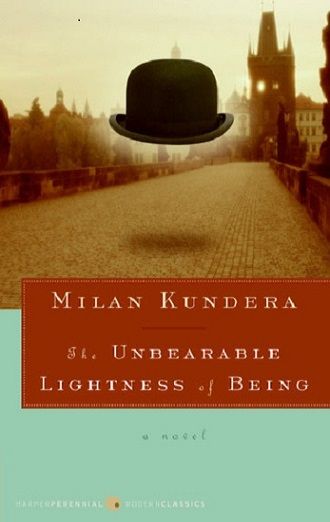 Translated from the Czech by Michael Henry Heim.
First published in Czech 1984
First published in English translation 1985
A beautiful exploration of love, sexuality, and of artistic and political life of two couples during the Prague Spring of 1968 and consequent Russian invasion of Czechoslovakia.
The story, written with underhand, low-toned language of postmodernist style is interspersed with profound philosophical insights lightly embedded in the narrative.
It takes us through the lives of people who want to cast off the burdens of life in search for lightness. It's a world where everything happens only once, without precedence, without recourse to a second chance, such that when people seek that lightness, they end up with a situation wherein that lightness itself becomes unbearable. In other words, whatever they do, there is no escape from the garishness of life and the ironies of existence.
Like his maiden novel The Joke, Milan Kundera is this story has cast a gimlet look at the ethics and dynamics of Soviet-occupied Czechoslovakia. The digressions about political situation at home are skilfully related to the story without making it look overbearing, or irrelevant.
There is also a subtext about migration. The emigres which escape the horrors in their native countries do not find the peace, happiness and emancipation looking for which they left their harsh existence. Their existence in 'free' countries of Europe and America remains harsh and sad.
My rating 4/5. And I will read more works of this writer.