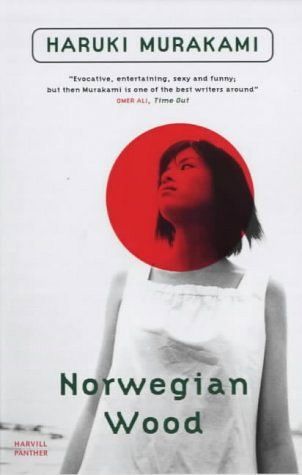 Translated from the Japanese by Jay Rubin|
First published in Japanese 1987
This translation published 2000
So I had heard a lot of praise for the Japanese writer Haruki Murakami and wanted to try out a sample of his writing. So I went for the book which is perhaps his most famous and most sold work.
It is based on the suicide problem in young people and the attendant mental illness that leads them to utter despair.
The narrator (a guy) has only two best friends in school-life: a guy and a girl, who are also a romantic couple. When the guy commits suicide at 17, the narrator by sheer chance finds himself comforting and taking care of the girl who starts to behave oddly after the tragedy, apparently due to sadness, but things turn for the worse when the girl suffer a mental breakdown and gets admitted to a sanatorium for treatment. The rest of the story is the narrator's attempt to put things to right and to bring the girl back to normal life.
It's a pretty straightforward first person narrative without the usual flourishes Murakami is known for. However there are a few things that got me thinking.
He makes tons of references to Western classical music and American pop. The books which feature in the story, too, are mostly Western. Shouldn't a novel about Japanese people set in Japan and written in Japanese should be more grounded in the Japanese culture, music and literature? One character who is a good maverick musician only plays Mozart and Bach and Beatles. The name of the novel itself is derived from Beatles' song. The mentally ill girl liked the song and that is the only justification for naming the book so.
Sex is a recurrent theme. At times it feels the author is taking great pains, figuratively speaking, in describing the repetitive sexual encounters of his characters even when the situations don't call for it. In this novel everyone is trying to do it with everyone else.
Other than that a nicely-written, sad, moving and, at times, gripping story worth your time and money but not a spectacular piece of writing, despite it having sold millions of copies worldwide.